Editor-in-chief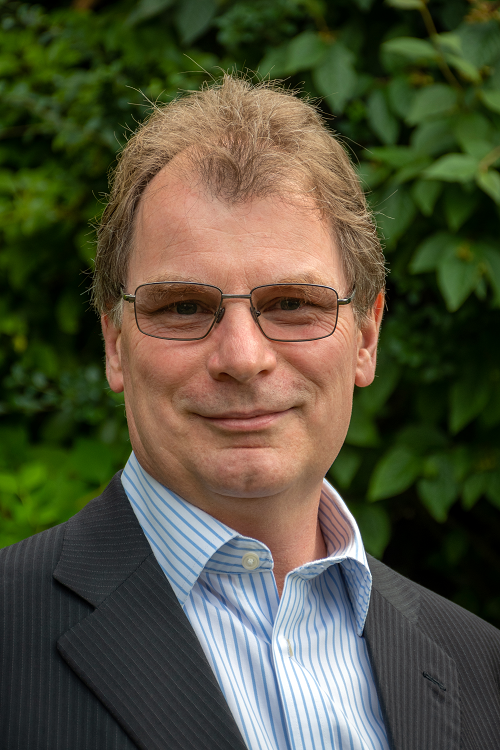 Dr Kit Sturgess
MA VetMB PhD CertVR DSAM CertVC FRCVS
Dr Sturgess is a graduate of the University of Cambridge. He is a Fellow of the RCVS, a specialist in small animal medicine and an advanced practitioner in veterinary cardiology. He has been seeing referral small animal medicine cases for 25 years, both at university-based and private specialist practices.
Kit is Chair of Trustees of Cats Protection. Kit has been Chair of BSAVA Education Committee and Chair of Trustees of the Wildheart Trust, an RCVS Knowledge Trustee and Treasurer of RCVS. He has authored numerous articles, two textbooks, and presents lectures and research abstracts at conferences worldwide. Kit spends about 40% of his time providing an internal medicine referral service.
Deputy Editor-in-chief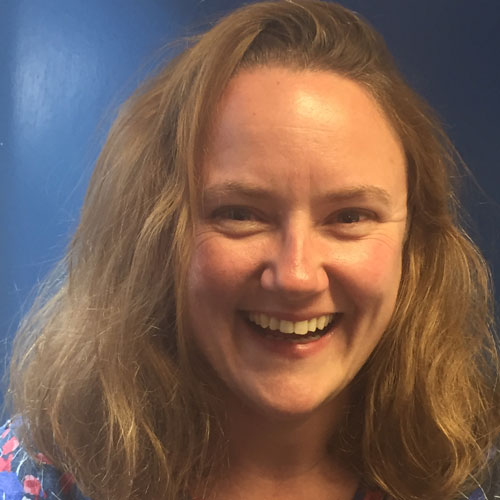 Dr Louise Buckley
PhD FHEA RVN
Dr Louise Buckley is a veterinary nurse, university academic and animal welfare scientist with a varied background in both clinical and non-clinical roles. She completed undergraduate and postgraduate degrees in animal behaviour/welfare, before joining Harper Adams University as a lecturer. She is now based at the University of Edinburgh as Deputy Programme Director of a postgraduate degree for advanced trainee urologists, and course lead for Evidence-based Veterinary Medicine in Clinical Practice, a postgraduate course for veterinary and behaviour professionals.
Louise also supervises several research students annually. In her spare time she is a reviewer for multiple international and national peer reviewed journals, locums for a local veterinary practice, and is currently undertaking postgraduate study in medical statistics.
Associate Editors
Marios Charalambous
DVM PgC PgD CSci PhD DACVIM (Neurology) DECVN FHEA MRCVS
University of Veterinary Medicine (Tiho) Hannover,Germany
marios.charalambous@tiho-hannover.de
Declaration of Interest
John Campbell
DVM DVSc
University of Saskatchewan, Canada
john.campbell@usask.ca
Declaration of Interest
John Fishwick
MA VetMB DCHP DipECBHM MRCVS
Royal Veterinary College, UK
jfishwick@rvc.ac.uk
Declaration of Interest
Mary Fraser
BVMS PhD CertVD MAcadMEd MResCVR CBiol FRSB FHEA FRSPH FRCVS
Girling & Fraser Ltd, UK
Declaration of Interest
Barbara Glanemann
Royal Veterinary College, UK
Declaration of Interest
Myra Forster-van Hijfte
PitPat UK
Declaration of Interest
Jo Ireland
BVMS PhD Cert AVP(EM) FHEA FRCVS
University of Liverpool, UK
Joanne.Ireland@liverpool.ac.uk
Declaration of interest
Andy Morris
BSc (Hons) BVSc CertAVP(GSAS) MRCVS
VetFix, UK
Declaration of Interest
Ian Ramsey
BVSc PhD DipECVIM-CA DSAM FHEA FRCVS
University of Glasgow, UK
Ian.Ramsey@glasgow.ac.uk
Declaration of Interest
Adam Swallow
BVSc MRCVS
Cave Vet Specialists, UK
Adam.Swallow@cave-vet-specialists.co.uk
Declaration of Interest
Editorial Board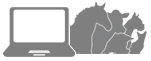 Anatolitou Anthi
DVM Msc (Surgery) PhD cand. (Orthopedic Surgery)
Veterinary Centre of Kastella, Greece
Declaration of Interest
Sherman Canapp
Veterinary Orthopedic Sports Medicine Group, USA
James Carmalt
MA VetMB MVetSc PhD FRCVS DABVP(Eq) DAVDC(Eq) DACVSMR(Eq) DACVS
Western College of Veterinary Medicine, Canada
Declaration of Interest
John Chitty
Anton Vets, UK
Declaration of Interest
Francesca Compostella
Worldwide Veterinary Services (WVS), UK
Declaration of Interest
M van Cruyningen
BSc Agr DVM
Ontario, Canada
Declaration of Interest
Erik Fausak
UC Davis, USA
Declaration of Interest
Jennifer Hamlin
ASVT DVN GCertTLT Cert Mata a Ao Maori DProfP (Candidate)
Otago Polytechnic School of Veterinary Nursing, Te Kura Matatini ki Otago Aotearoa New Zealand
Declaration of Interest
Dave Leicester
Vets Now, UK
Declaration of Interest
Loni Loftus
Newcastle University, University Centre Askham Bryan, Loni Loftus Behaviour, UK
Declaration of Interest
Miltiadis Markou
PgCertSADI PgCertEMS PgDipl AVPS MRCVS
Veterinary Health Unit, Greece
Declaration of Interest
Antonio Mollo
University of Padua, Italy
Declaration of Interest
Conor O'Halloran
BVSc MSc PhD MRCVS
Vets4Pets, Perth, UK
Declaration of Interest
Hannah Perrin
Veterinary Management Group, UK
Brian Pound
CVS Group, UK
Declaration of Interest
David Ramey
Chatsworth, CA, USA
Declaration of Interest
Tanmoy Rana
BVSc MVSc PhD AFWAST
West Bengal University of Animal & Fishery Sciences, India
Declaration of Interest
Emma Robertson
MSc BVSc MRCVS FHEA
University of Surrey
Declaration of Interest
Janet Rodgers
European College of Laboratory Animal Medicine, UK
Declaration of Interest
Fiona Smith
MA VetMB PgDipVPS CertSAM CertAVP(VC) MRCVS
IVC (Chestnut Vets), UK
Declaration of Interest
Theodora Tsouloufi
DVM PhD AFHEA MRCVS
IDEXX Laboratories, UK
Declaration of Interest
Nayana Wijayawardhane
BVSc PhD
University of Peradeniya, Sri Lanka
Declaration of Interest